Air travel is so glamorous, right? Wrong, it's a polished turd!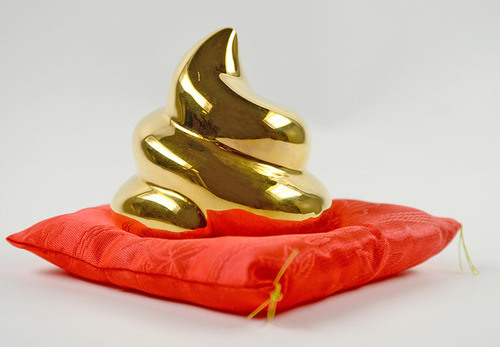 Lately there has been a lot of interest, in social and mainstream media, about an Australian chap who wrote to Jetstar asking for compensation as he was seated next to an obese man that he called an infant hippopotamus who smelled like blue cheese and a Mumbai slum. Ignoring whether he was justified in ridiculing this man (we can discuss personal hygiene whilst travelling another time), did he have the right to demand his money back?
Let's face it, he wouldn't have asked for his money back if he was on the 13B bus to Burnside, and essentially a plane is just another STA bus with wings, isn't it? What makes him, and others feel that they are owed something when it comes to flying. Is it the fact that that they have paid a sum significantly higher than a ticket on the 13B? Possibly not as behaviour seems to be the same if it is a domestic or international flight.
Why have people got an over-inflated perception of what to expect on a plane, as well as an over-inflated self-belief of what they feel they are entitled to?
It's the airlines fault, all of them!
The airlines have learnt how to polish a turd, tell us how glamorous it is, and then throw that turd in our faces, and then run away when we complain.
We are marketed at with glamorous aircrew, lay-flat beds snuggling your fluffy down doona with a smug look on your face (that is of course, after receiving your turn-down service and chocolates). Add in the cool bars that would be at home in a hip NY nightclub, as well as the food, sorry, cuisine designed by a Michelin star chef (what, Gordon Ramsey isn't in the galley preparing my hoisin duck on a radicchio salad with a jus made from the teardrop of citrus and pomegranate pearls – but I can hear a tirade of cussing emanating from somewhere). Of course the free-flowing champagne is French, and served in glass and the cutlery is real metal and the table cloths are just that, cloth!
http://www.youtube.com/watch?v=fBrQT-AjZYg
If you do see any pictures of Economy class, it is invariably a shot of wide expanse of empty seats. If there has to be people then it is generally of two overly-happy people sitting in an empty row so as to give the impression that they have so much room – the rest of the plane is empty. There is no-one behind them with their knees up around their ears when the set in front is reclined. There are no plastic cups. There are no flimsy knives and forks. There are no grey coloured reheated salmon dishes.
Travelling is no longer the exclusive domain of the wealthy; it has become so affordable (in fact prices really haven't changed that much in 20 years, whereas wages have increased significantly). This has resulted in airlines cramming more people into the same space, meaning less room for the masses down the back.
It is basically false advertising and we buy into it. No wonder people are bitterly disappointed when the reality does not meet the expectation. The glamour of air travel is a complete lie.
The last time we got completely sucked in was when we believed that the Big Mac was going to look like the fresh, brightly coloured, almost "healthy" picture above the ordering counter!