Sunrise vs. Sunset
When visiting Cambodia's Angkor Wat, is it best to do a sunrise or sunset tour?
Sunrise at Angkor Wat was definitely more crowded than the sunset. That is unless you go up to the mountain to get the classic sunset shot.
In the morning there were a few thousand people all crammed around the "reflecting pool" all trying to get the best shot. There was telescopic lenses to match the telescopic tripods, plus quite a few telescopic elbows as people tried to shove you out of the way as if they had the only right to the magic shot.
As well as people, there was a lot more mosquitos around at dawn. So wear bug repellent and long pants – maybe that's why everyone is wearing harem pants???
The temperature is a lot more bearable in the morning than in the afternoon. In fact it was almost cold. Almost.
You do need a torch to find your way to the right spot to catch the sunrise. It is pitch black as there is no lighting whatsoever. There isn't even any street lighting on the way to the temple.
Going in the morning means that you then can stay to explore the temple, but once the sun goes down you have to leave as you cannot see anything. While there are a lot of people there to see the sunset, most tour groups then heard them back onto the bus to head back to their hotel for breakfast, which then gives you the temple almost to yourself. Almost.
Arriving at Angkor Wat in the late afternoon gives you a "free" day as it doesn't count as part of your allowance on your 1 day or 3 day pass so you can get extra temple visits in, if that is your thing.
The late afternoon heat can still be a bit oppressive and there isn't much in the way of shade in and around the site. Bring plenty of water.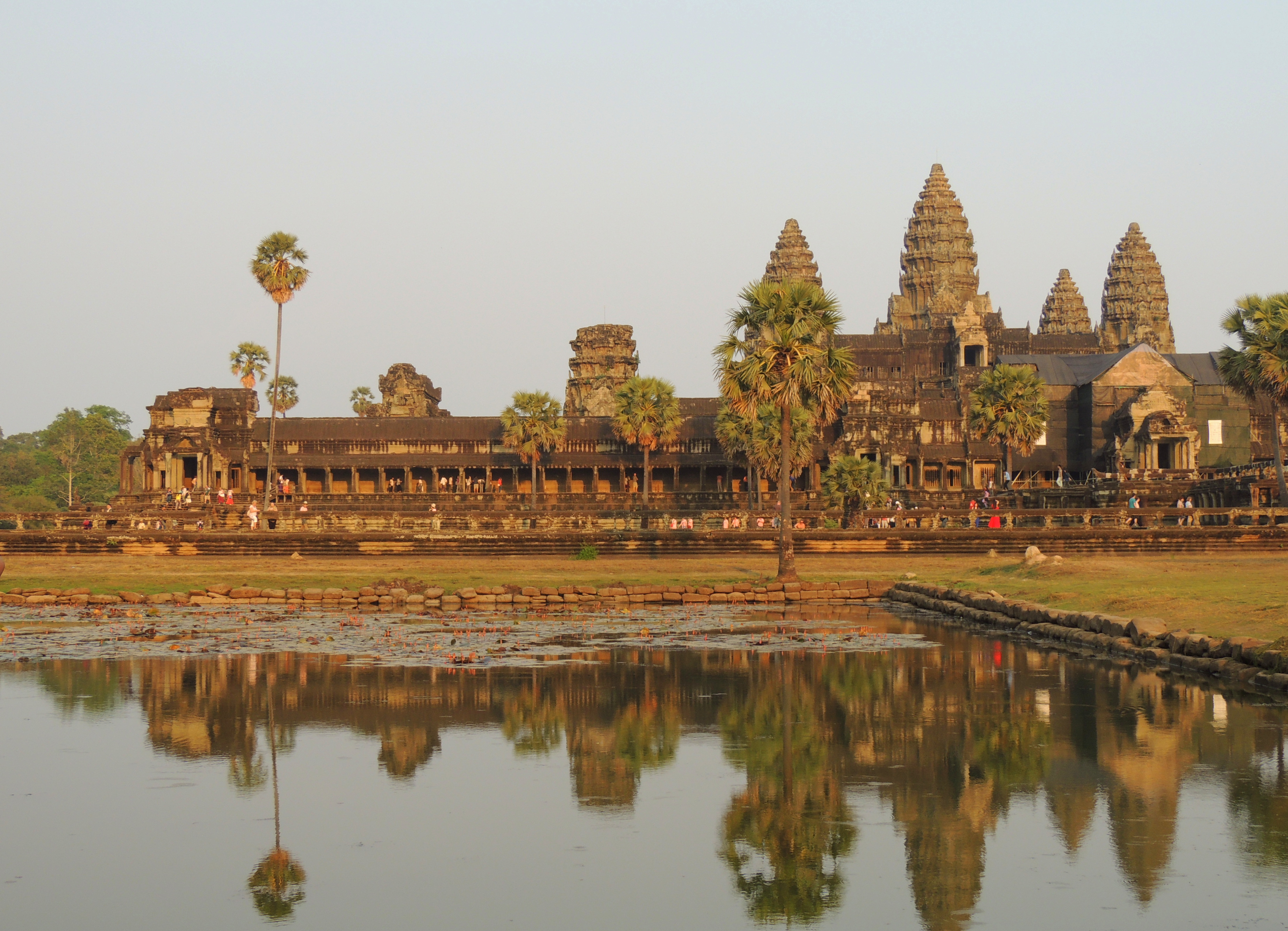 Either way you will get the same photos, but I think it also depends on if you are a morning person, as a 4am start can be a bit tough.