In this week's photo challenge, capture an image that tells a full story in a single frame. Every photo, I believe, tells a story, so I have taken a different approach and chosen some photos that capture a moment that makes you want to know what the full story is…or what happens next. These image do not tell the full story, they just leave more questions.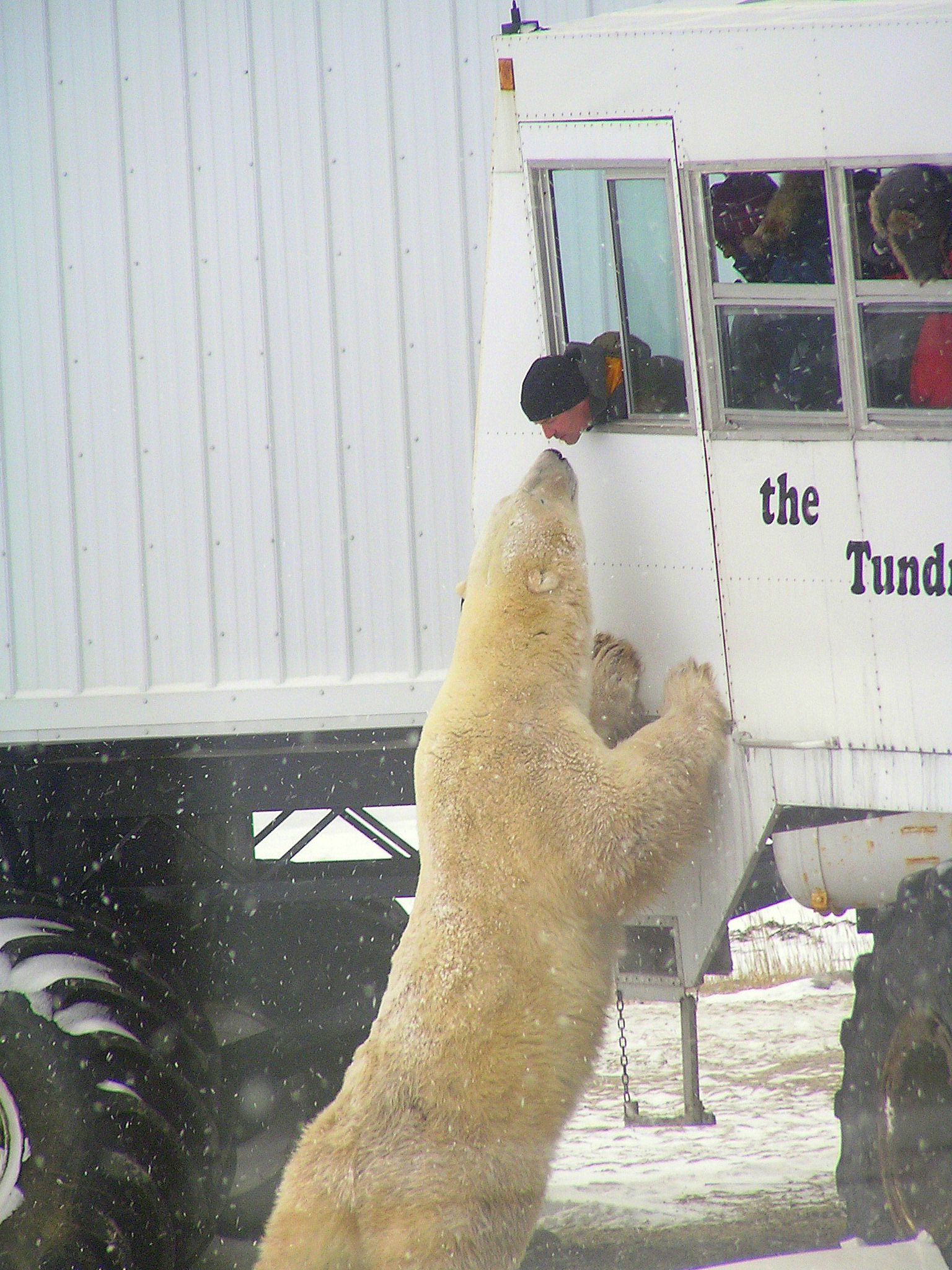 Out on the Tundra at Churchill, Canada looking for polar bears, we came across another Tundra Buggy. Just happened to snap the photo just as the man stuck his head out of the window as the bear reared up. What happened next?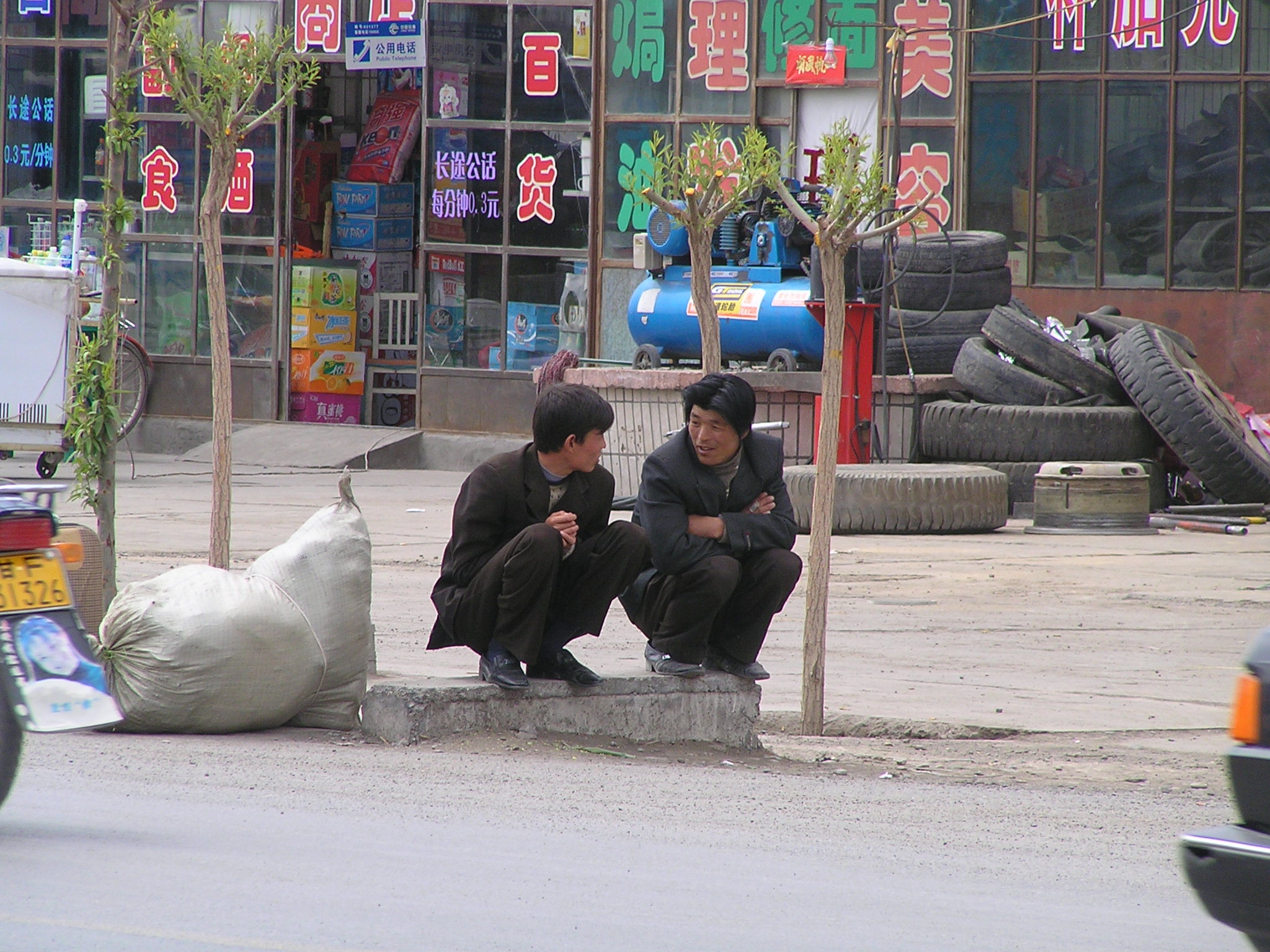 This photo captured a moment in time on the streets of Beijing. We're left wondering what are these two men talking about and why are they squatting on the side of the road chatting?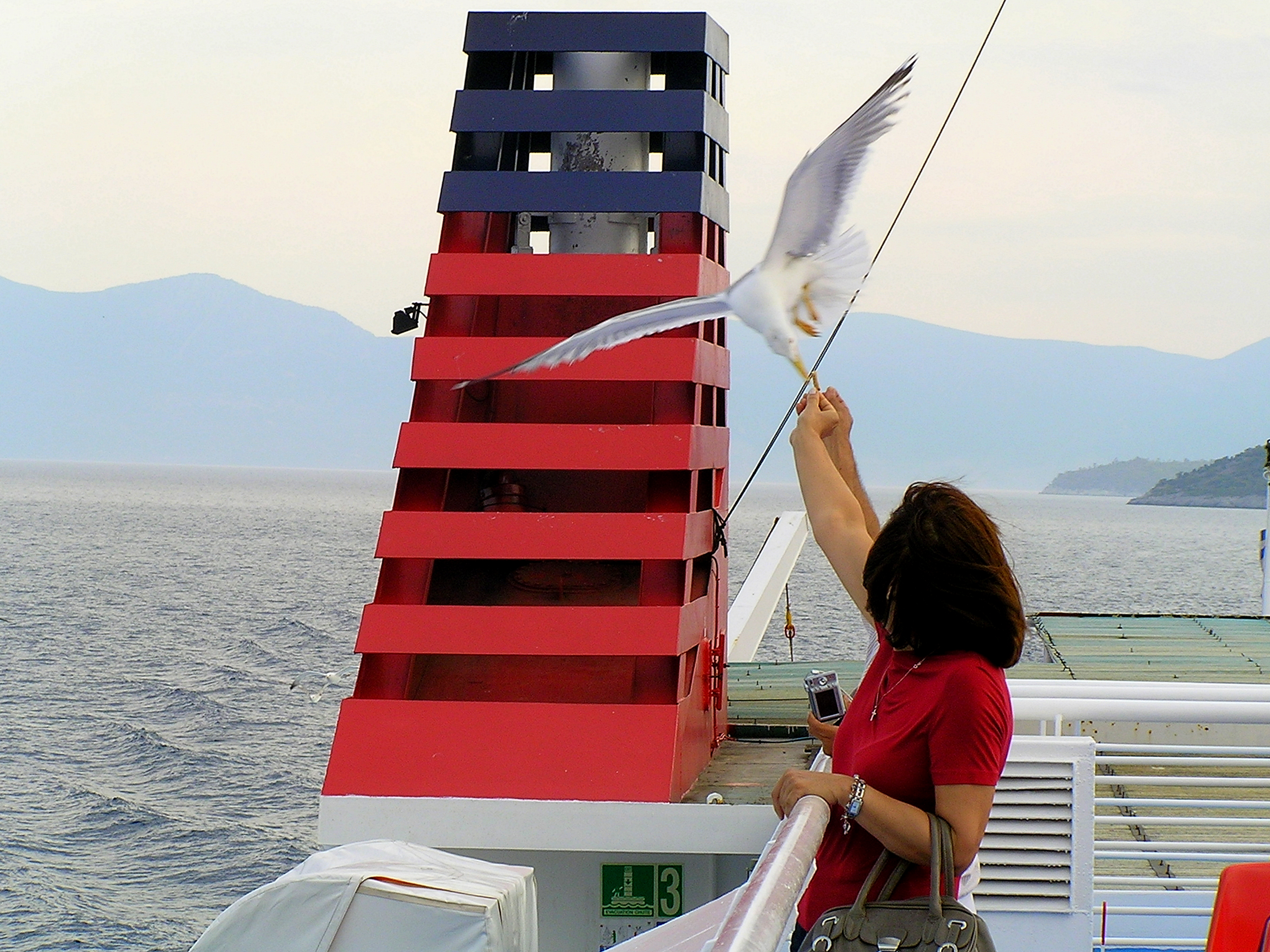 The split second moment that this Greek ferry passenger hand feeds a seagull. Is this a common occurrence? Did she do this often as the gulls seem to expect it?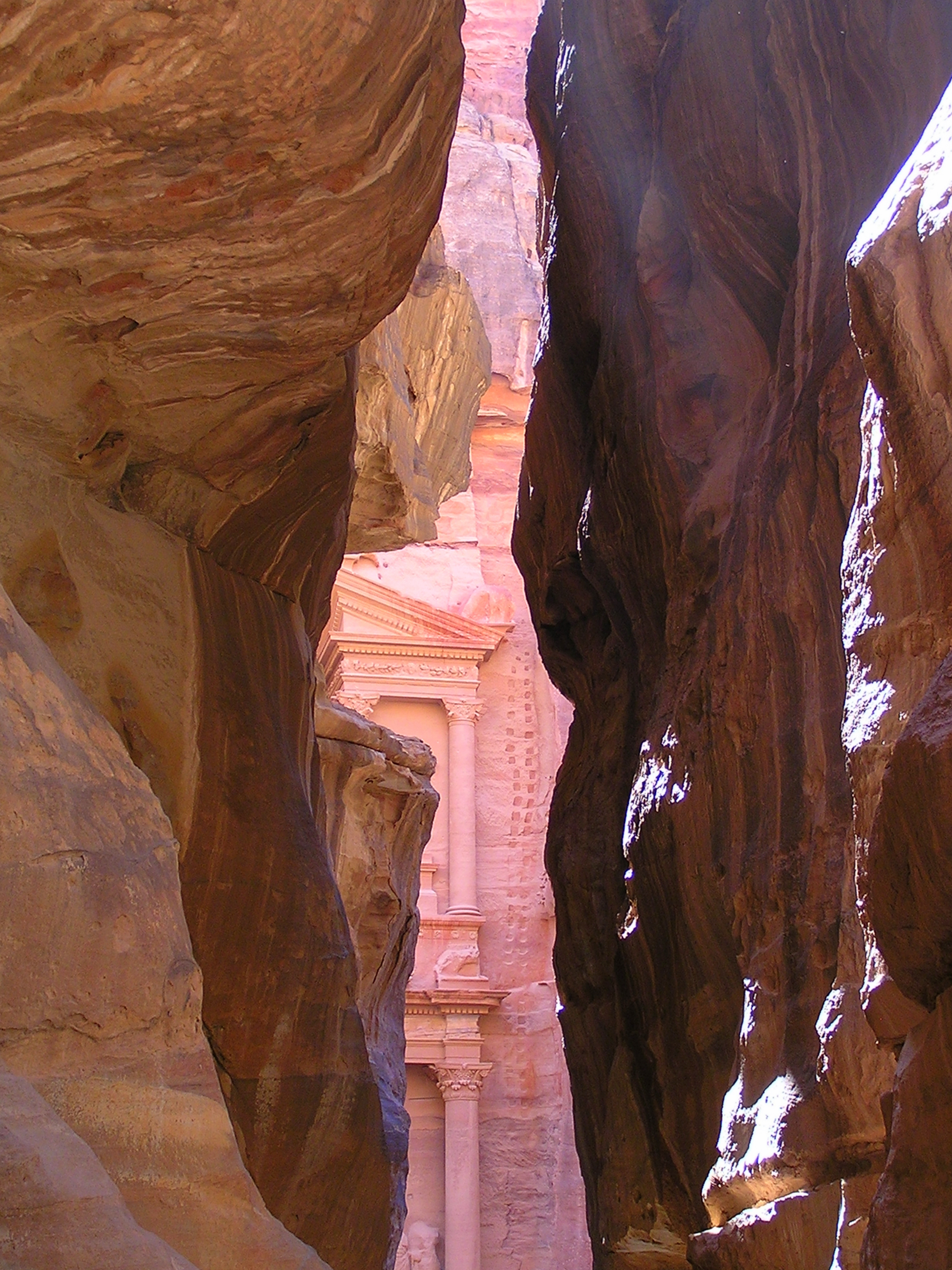 The moment that you come across the break in the canyon walls and get your first glimpse of the Treasury Building at Petra in Jordan. It is the moment that you feel like Indiana Jones in the Last Crusade.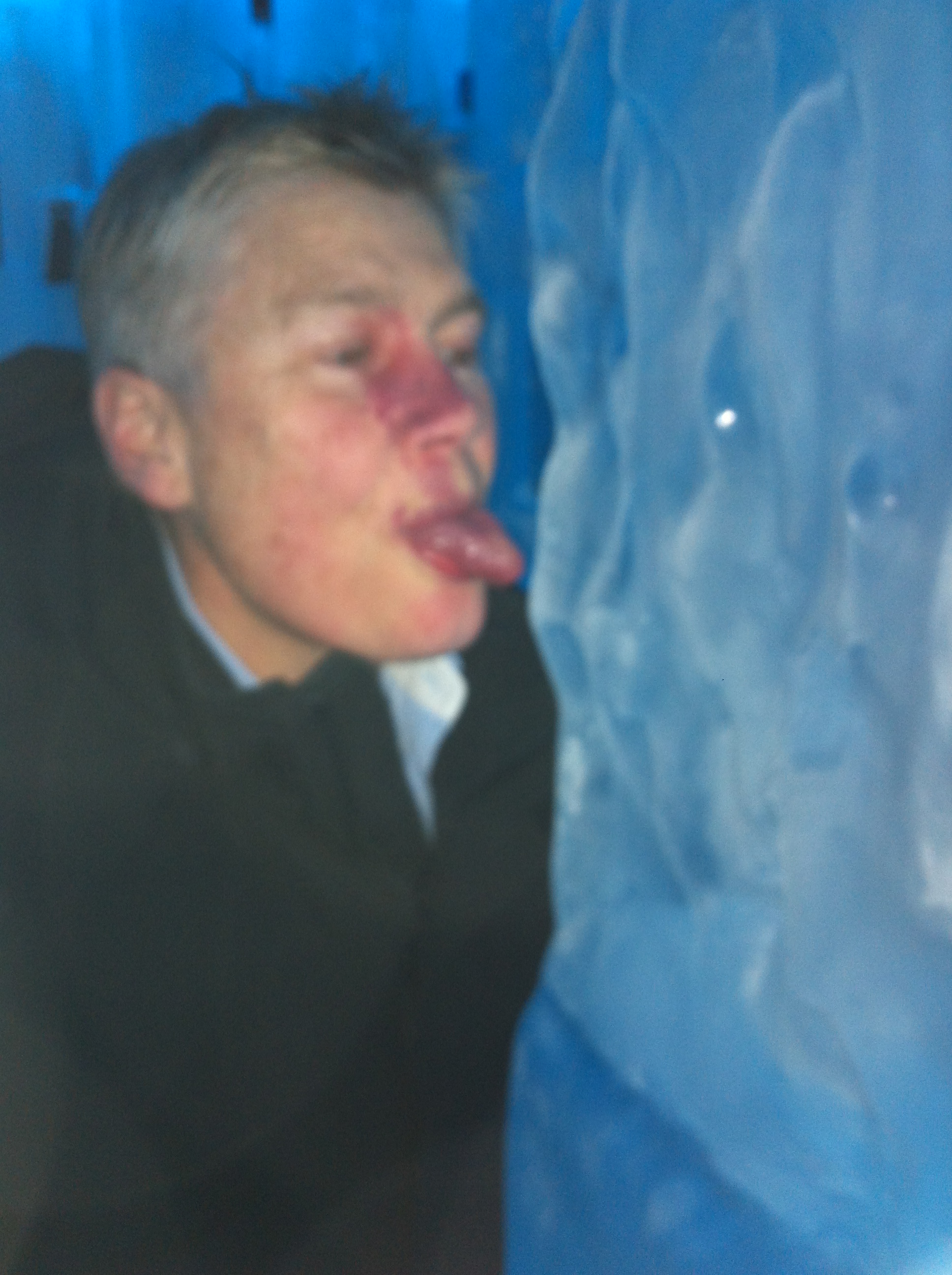 The split second moment that you wonder why you are about to re-enact a stupid scene from Dumb & Dumber while in an Ice Bar in Whistler, Canada. Why would you even think of doing this?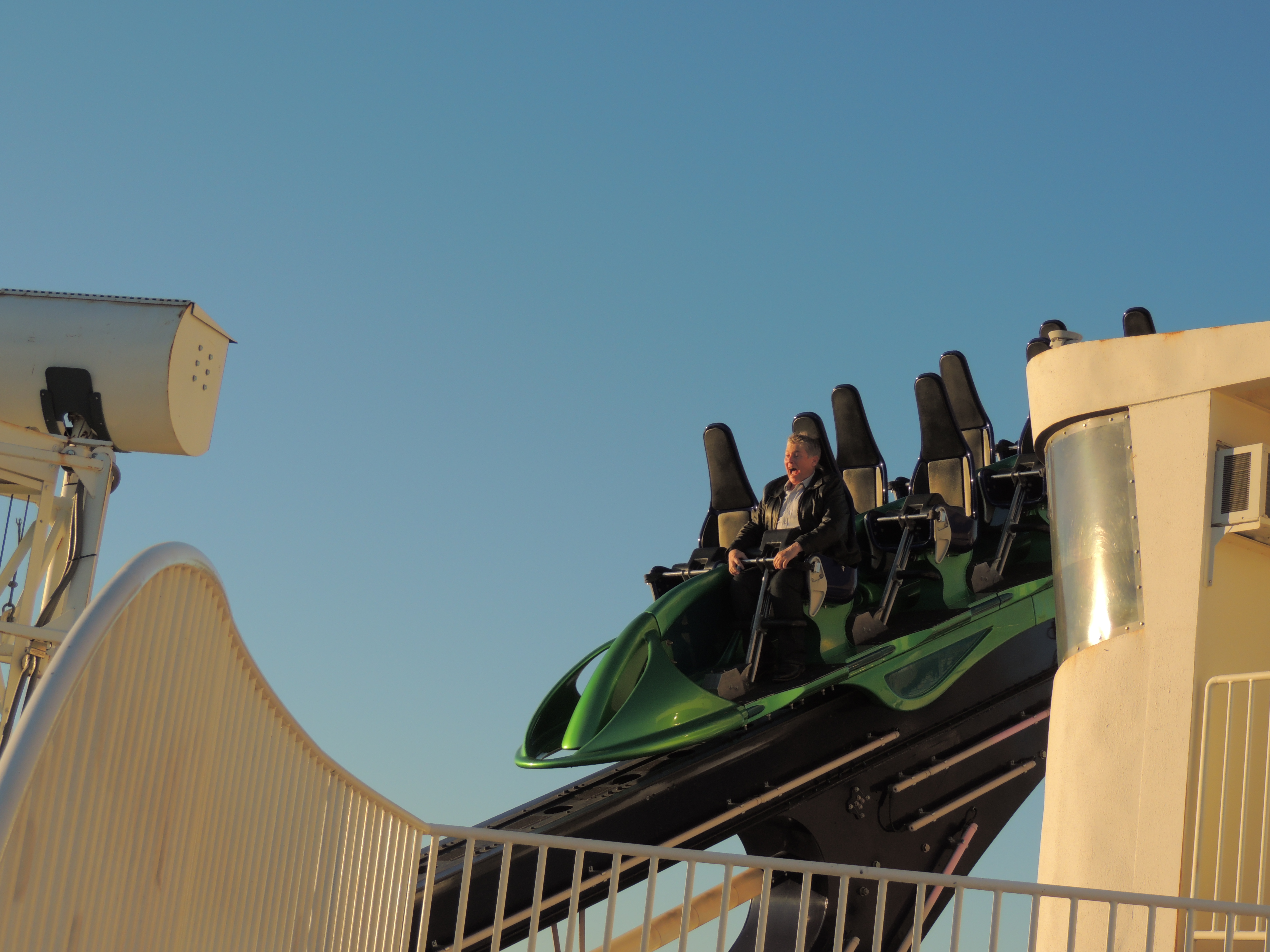 The split second that I thought I was going to die. The moment I thought that riding the X-Scream in Las Vegas was a stupid idea. Why would anyone do this giant teeter-totter, 866 feet above the ground?  Is being the only person on the ride an indication of how crazy this is?
Enjoying the ice sculpture at Lake Louise, Canada – the split second moment of serenity just before you get pelted!
The Don't Forget Travel Group is taking part in the weekly photo challenge, but with the added twist that every photo has to have a travel element to it. Enjoy! #postaday