Who knew that 27th February was International Polar Bear Day? I certainly didn't, but it gave me an opportunity to reflect upon one the best trips I have ever been on.
A couple of years ago I was invited on a trip to Churchill, see the Polar Bears on the Tundra. After checking Google Maps to find out where Churchill actually was, I immediately jumped at the chance.
From Australia it is quite a trip: Adelaide – Auckland – Vancouver – Winnipeg then a very small plane to Churchill. Churchill is located on the banks of Hudson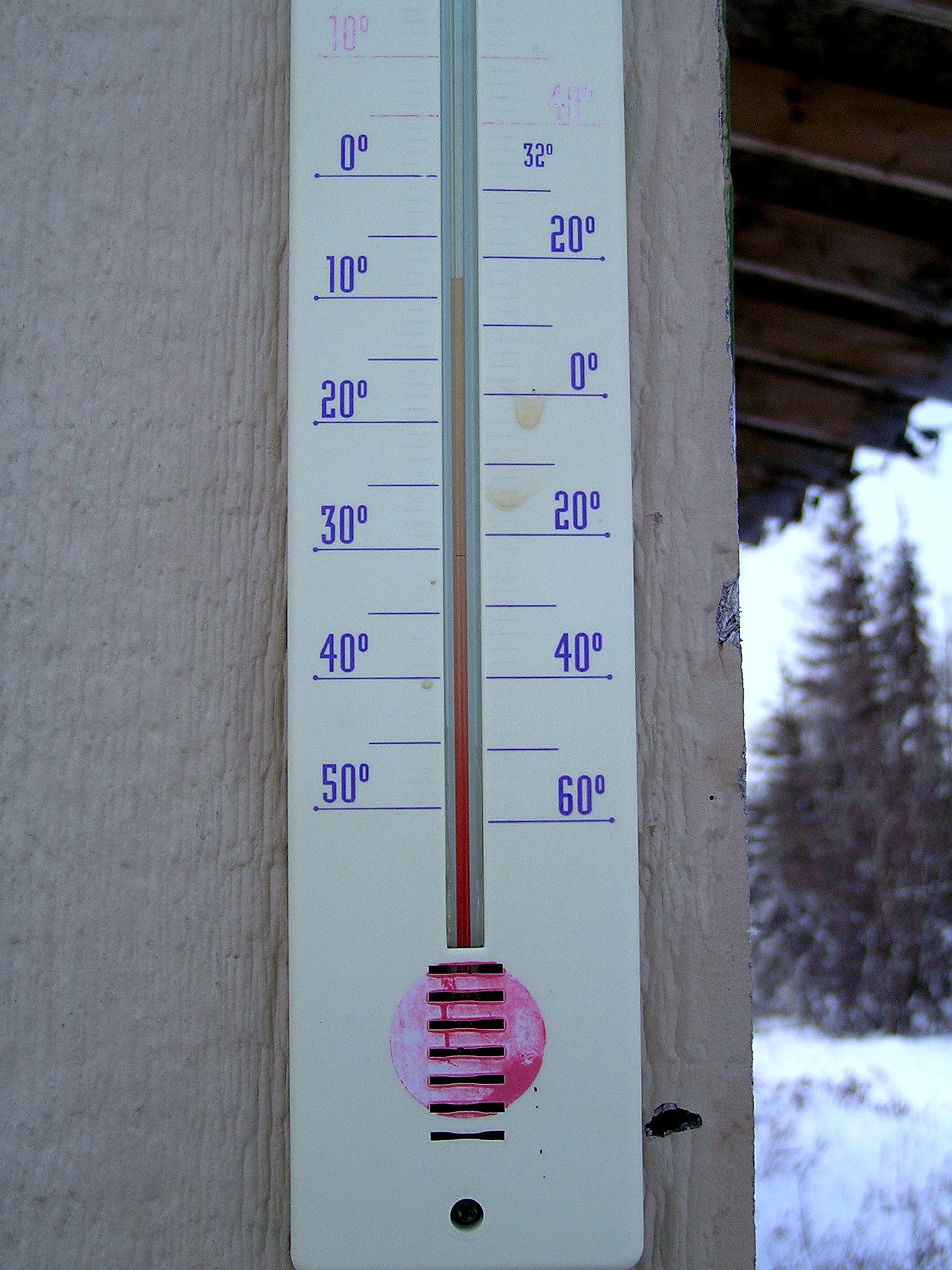 Bay, just south of the Artic Circle. I had never been that far north before, and it was cold, very cold, like -9C cold (for an Australian that is cold). Churchill is a great place to see Polar Bears because they congregate in this region during October, once their hibernation has finished, to wait for Hudson Bay to freeze over so that they head out to feed.
The Tundra is a flat featureless stretch of frozen land, that is until you venture out in the Tundra Buggy, then it is a land of suspense as you peer into the distance for a glimpse of a sighting. At first it takes the expert eyes of the guides to spot the bears, but soon we are all experts and spotting them like pros. The first sighting is a surprise because you expect the Polar Bears to be pristine white, but in fact they are golden in colour. The second surprise s that they look so cute, but are in fact killers.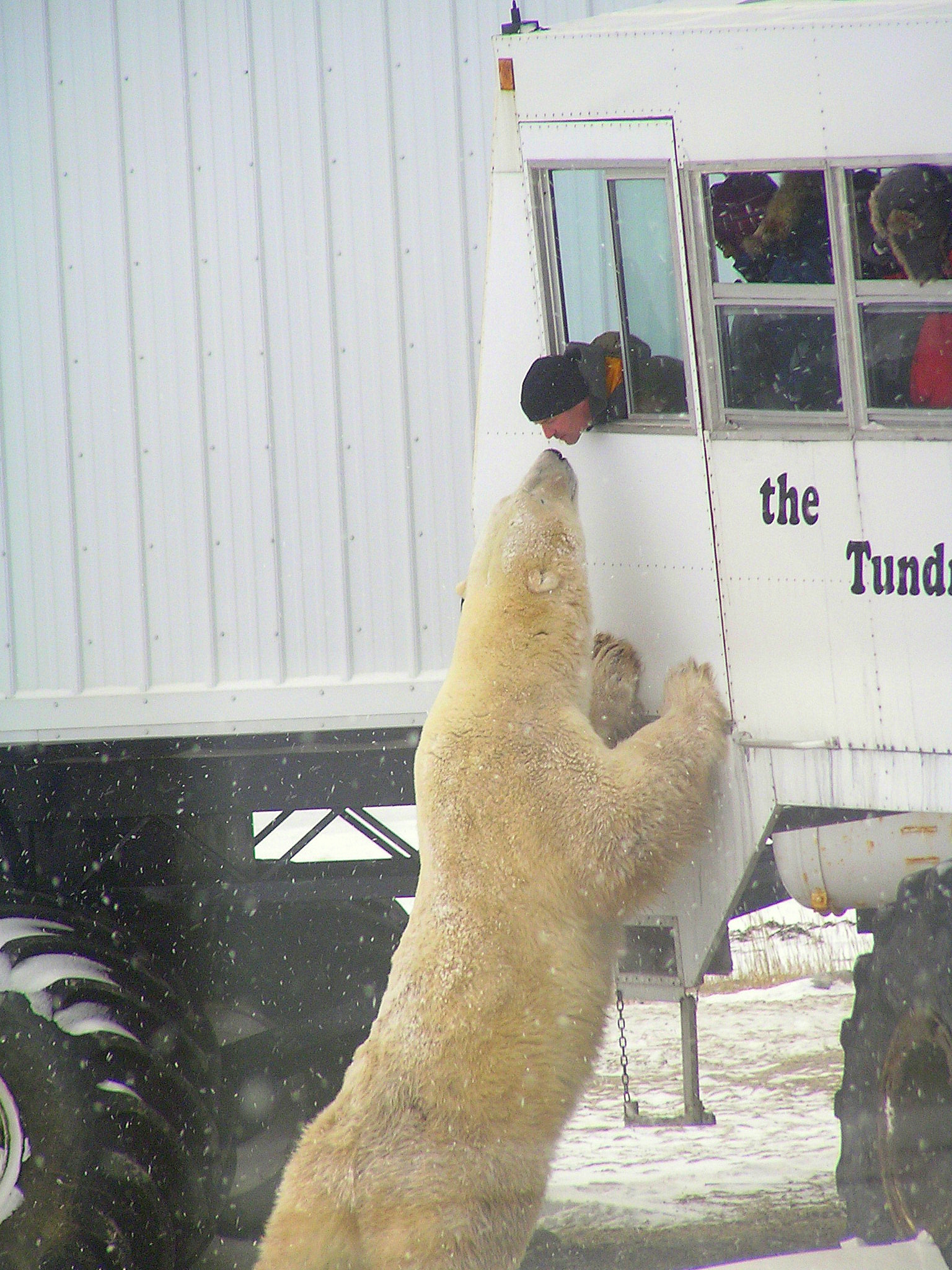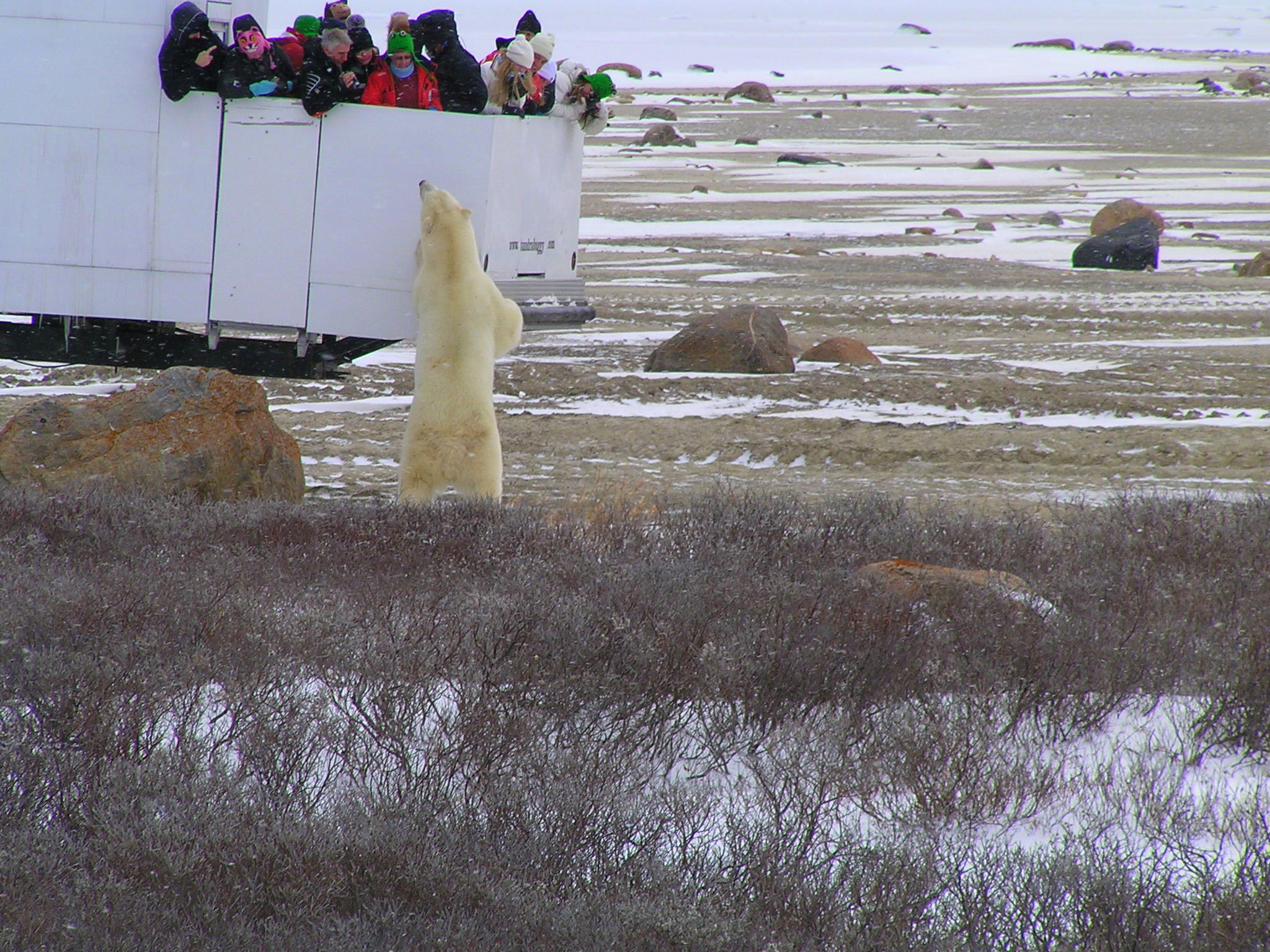 We spent two days out o the Tundra, but could have spent more because. The days go so quickly and you never tire of spotting the bears doing what bears do….sleep, stroll, fight, swim and be curious. The highlight of any encounter is what they call Buggy Love, which is when a bear becomes so curious it comes to the buggy and raises itself on its hindquarters and checks out those inside.
If you ever get the opportunity to see Polar Bears in the wild, take it. You wont be disappointed.
Check out my video…..