What are your current travel intentions?
In late May 2020, Australia was in the grips of the Covid19 pandemic and there is a lot of uncertainty about travel restrictions and what this means, so The Don't Forget Travel Group undertook a survey to see what the "travel mood" was like amongst our clients.
Over 260 respondents took part, and as the majority of our clients are based in South Australia, some of the questions are skewed that way.
The results are in, and nothing makes survey results more palatable like an infographic!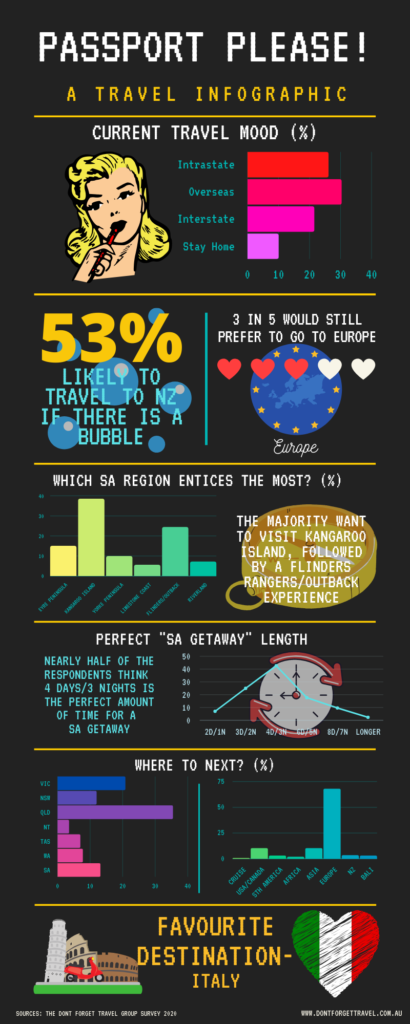 Interestingly, despite the travel restrictions, the majority would still prefer to travel to Europe, and Italy came up as the favourite in the unprompted "where is your most favourite destination?" question, but if there is a "travel bubble" between Australia and New Zealand, they would be happy to visit.
The world may be in an uncertain place right now, but I know with certainty, if able, our clients would be travelling right now.
————————————————————————————————————
The Don't Forget Travel Group is a boutique travel agency that plans and curates custom-made holidays.
Follow us on Facebook and Instagram
Contact us through www.dontforgettravel.com.au