THE #1 TRAVEL ACTIVITY YOU CAN DO RIGHT NOW
So you are stuck at home thinking about warmer climes, swaying palm trees and coloured drinks with little umbrellas sticking out of them, but you can't because of travel restrictions.
The last think you have probably thought about is your passport gathering dust hidden away in your sock drawer.
No-one knows when we will be released from these travel restrictions.
But by all accounts, there is such a pent up desire to travel, that when the international borders are opened, it's going to be like the Hoover Dam bursting. The floodgates will be opened.
So get ready.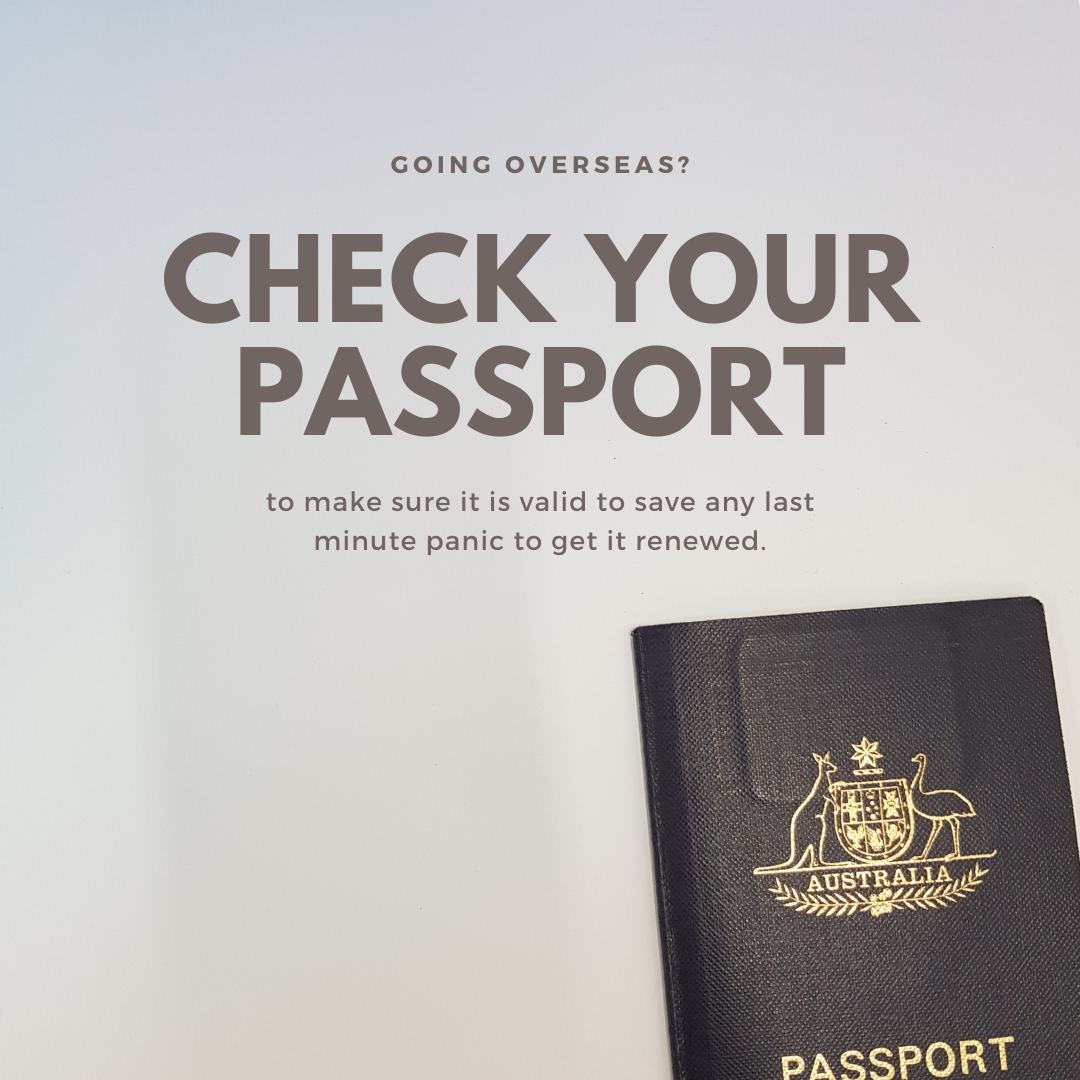 BE PREPARED AND CHECK YOUR PASSPORT'S EXPIRY DATE NOW.
As soon as you are able, you want to just jump on that plane and go. You don't want any last minute panic, or the hassle of renewing your passport. The last thing you want, is to realise too late that your passport is about to expire…or worse, it has already expired. There is a longer, more laborious renewal process if your passport has already expired.
Most countries require a passport to have a minimum six months validity past your departure date, so this means that if you were travelling right now, any passport expiring before January 2021 would be invalid. The reality is that it is unlikely that international travel will be available to us before January 2021, so any passport with an expiry date before July 2021 should probably be renewed
GET IN BEFORE THE RUSH.
The Australian Passport Office is fairly quiet right now, so why not start the process and get your passport renewed before the rush. Click the link to go straight to the Passport Renewal Page and get the process started.
The current fee for a standard 10 year passport is $298. There are different fees for children or travellers over 75 years of age.